starters
Calamari | $9.95
Crispy fried thin cut calamari tossed with banana peppers and caramelized onions. Served with a spicy marinara sauce.
Columbia Wings | Boneless $10.95 Bone-In $11.95
Piled high and dripping with sauce. Buffalo, Garlic Scampi, Thai Chili, BBQ, PB&J, Honey Sriracha, Maple & Brown Sugar or Plain. Served with carrot and celery sticks, blue cheese or ranch dipping sauce.
Potato Skins | $7.95 Add Chili $1.95
Crispy potato skins stuffed with cheddar and crispy bacon, served with a side of sour cream.
Jumbo Stuffed Mushrooms | $9.95
Jumbo Stuffed Mushroom caps with a sherry glazed seafood stuffing, topped with melted cheddar.
Cheese Nachos | $7.50 Small $11.95 Large
Add Chili $2.95 Grilled Chicken $2.95
Pulled Pork $2.95 Guacamole $4.00
House fried tri-colored tortilla chips topped with melted cheddar jack and house made three cheese sauce. Garnished with chopped lettuce, tomato, onion, jalapenos, and olives. Served with sour cream and salsa.
Scallops Wrapped in Bacon | $12.95
Six Jumbo sea scallops wrapped in Applewood smoked bacon then glazed in honey and brown sugar.
Meatballs Parmesan | $9.95
Hand rolled Black Angus choice beef. Topped with fresh shaved asiago, romano, and parmesana regiano cheese. Served with fresh baked French bread.
Baked Spinach and Artichoke Dip | $9.95
House made casserole of spinach and artichoke hearts in a creamy asiago and parmesan dip. Served with house made tortilla and pita chips.
Spicy Onion Petals | $6.95
Spicy onion petals served with a sweet chili dipping sauce.
Shrimp Cocktail "Martini" | $11.95
Six large shrimp poached to order and chilled. Arrives in a martini glass over crushed ice with house made cocktail sauce and lemon wedges.
Chips, Salsa & Guacamole | $9.95
Our house made salsa and made to order guacamole with tri-colored nacho chips.
Basket of Fries | $4.50
Piping hot straight to your table over flowing basket of fries.
Basket of Sweet Potato Fries | $6.00
Served with Maple dipping sauce.
Basket of House Breaded Onion Rings | $7.50
Served with Sweet Chili Dipping Sauce.
Pub Cheese Fries | $9.95
Add Applewood Smoked Bacon Crumbles $1.50 Add Fried Jalapeno Rings $1.00
Large bowl of french fries topped with our house made three cheese sauce and melted cheddar-jack.
Queso Dip | $9.95
Spicy Southwestern cheese sauce served with tri colored tortilla chips.
**Consumer advisory: Consumption of undercooked meat, poultry, eggs or seafood may increase the risk of food bourne illness. Please inform your server if a member of your party has a food allergy.
28 MANNING AVE LEOMINSTER MA 01453
978-751-8962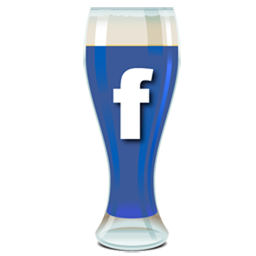 28 MANNING AVE LEOMINSTER MA | 978-751-8962